YAZOO launches newly designed, fully recyclable and resealable PET bottle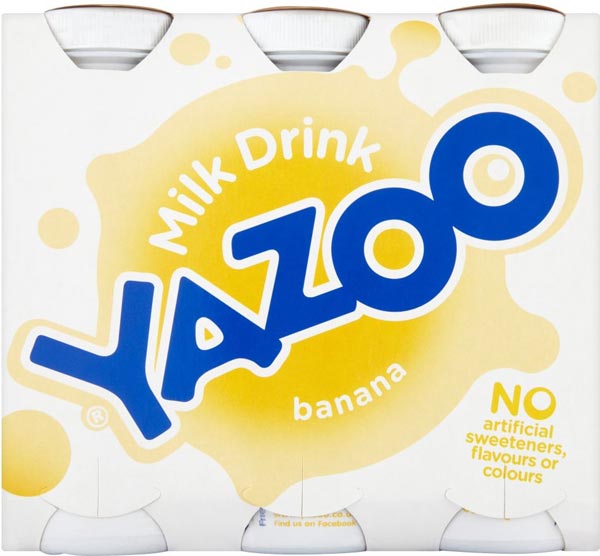 YAZOO, the UK's leading flavoured milk brand from FrieslandCampina, is excited to unveil its brand new bottles that are even better for the environment – and feature a great new ergonomic design.
They are made of a PET plastic that includes 20% recycled material, rather than the HDPE plastic used in the current bottles.
What's more, they eliminate the need for an aluminium foil lid. This will save 2 tonnes of waste per year – enough aluminium to make more than 1,700 bicycle frames!
People drinking on the go will benefit from a new screw-top to give a leak-proof seal, allowing them to save some for later with confidence.
The new bottles are also easier to recycle, as the body no longer needs separating from the outer sleeve. Instead, the whole package can simply be popped into the recycling bin.
The stylish new design and vibrant, impactful artwork stand out on the shelf and appeal visually, YAZOO's customer research has shown.
The changeover from the existing HDPE bottles will start from April 2015 with the 300ml bottle, and apply to other sizes over the rest of the year.
Tracey Barney, Managing Director at FrieslandCampina, UK said: "We are committed to investing in initiatives that have a positive impact for the environment. This new bottle is fully recyclable, it's resealable for convenience, and our research shows that customers love the new design."
YAZOO's sales total £47m1 a year in the UK, and 2.3 million UK households buy its products. It also launched a new smoothie product late last year, made with yogurt, fruit and oats, which is unaffected by the bottle changes.