JEC Asia Show: Composites in Transportation More Than Just Lightweighting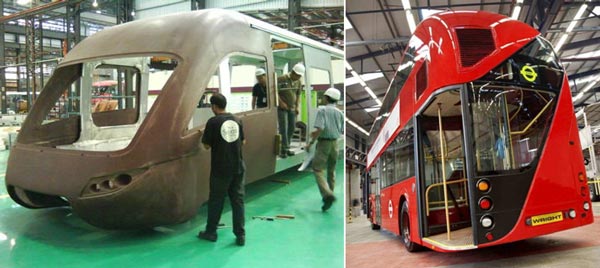 Composites are key components of lightweighting in the transportation field but they also bring multiple other benefits to the equation according to Mark Woodruff, Regional Director, APAC & India, at Gurit (Asia Pacific) Limited. Woodruff was speaking at a conference in Singapore held in conjunction with the JEC Asia show last November.
For a start, says Woodruff, "The consumer often has choice when it comes to what mode of transportation they can use so any composite solution should offer comfort." Another advantage is that composite surfaces are often easier to clean compared with competing materials. And the inherent safety that composites offer in terms of structural strength and fire, smoke and toxicity (FST) performance are also plusses," he notes. Further, "composites often offer a higher degree of design freedom."
Another often-overlooked advantage of composites is because they slash weight, mass transit system rolling stock can accelerate faster and brake over shorter distances, thus resulting in lower operational costs.
One example where composites were applied to reduce mass and construction coat was in the redesign of a nose cone for rolling stock used in a mass transit system in Kuala Lumpur, Malaysia. Originally a single-skin filled polyester construction, switching to a foam sandwich structure and phenolic outer panels realized a weight saving of 240 kg. The new nose cone weighed 380 kg.
Gurit has also contributed to substantial weight savings in the 'New Bus For London' (NBfL) project, which employs its Sprint ST 70FR glass fiber-epoxy system and Corecell M-Foam (based on SAN resin. The five structural composite parts which make up the rear end of the bus, support the weight of the engine, the passengers on the platform, the staircase and the upper deck. Using these composite materials has resulted in the saving of several hundred kilograms from the structural weight of the bus, compared to traditional materials, and a total weight saving of 35% (11,550 kg down to 8500 kg).
Key advantages of the Sprint system include no need for debulking, high drapability, no worker contact with the epoxy resin film, and the possibility of attaining direct resin finished surfaces by using extra resin films, heading towards Class A standards according to Woodruff,  without the need for gelcoats or surface films. Sprint ST 70FR can be stored for a minimum of two years at -18°C and a maximum of one week at room temperature. ST 70FR is vacuum molded together with  an SF-80FROBL fire retardant surface film as first skin into mold in the NBfL application.