Commercial Plastics Buys Xten Industries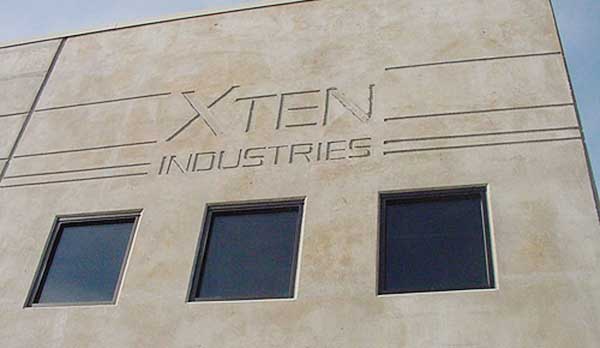 Mundelein, Ill.-based Commercial Plastics Co. has purchased the assets of Xten Industries LLC, a Kenosha, Wis.-based custom injection molder.
The Xten Industries plant in Kenosha will continue business as normal, but the operation will be known as Commercial Plastics Kenosha LLC. All current Xten Industries workers will stay on, including co-founders Bill Renick and Matthew Davidson.
Terms of the deal were not disclosed. Xten employees were told about the purchase on Nov. 12, and the company announced it on Nov. 14.
Pat LaCross, who is working on integrating the two companies, said Commercial Plastics owners Matthew and Bill O'Connor see this as a good time to expand their custom injection molding business.
"They saw a great opportunity to come in and right the ship and get things back on track in Kenosha," LaCross said in a telephone interview. He praised the workforce at Xten, adding that Commercial Plastics "just hoped to grow, and to be able to add [Xten's] customers and the workers."
LaCross said Commercial Plastics and Xten were similar-sized companies, both with about 140 employees. Xten has annual sales of about $25 million. LaCross did not disclose CPC's sales.
The deal does not include an Xten plant in Lockport, Ill., which recently closed.
The purchase was not a surprise. Xten officials had filed a Worker Adjustment and Retraining Notice (WARN) with Wisconsin officials on Oct. 22 saying that they intended to sell the company's assets to CPC. But at the time they noted that if a deal fell through, Xten might close.
LaCross declined to talk about Xten's financial situation.
CPC President Matthew O'Connor said in a news release: "We see growth opportunity with the quality partnerships Xten has built over the years and look forward to further developing those relationships."
Xten Industries began as Hauser PlasTech Inc. in Chicago in the 1940s. The company changed its name to Xten in 2000, and in 2002 it moved into a custom-built 78,000-square-foot factory in Kenosha. The company has 31 presses ranging from 60-1,140 tons of clamping force, and has customers markets including consumer goods, medical waste and food industries.
"Xten has the same core values that CPC has and bringing the two together only strengthens our ability to service our customers," said Commercial Plastics Vice President of Sales Bill O'Connor, in the release.
LaCross said Commercial Plastics has made several acquisitions in recent years.
Xten's Bill Renick called the purchase "a smart play by CPC" in the news release.
"We have worked together for years on various projects and discovered along the way our compatibilities and synergies," Renick, "I am excited about the future."
Xten's Matthew Davidson added: "We are also proud that Commercial recognized the great team we have here. It is encouraging to know that our employees will continue as part of a growing company and as part of the fantastic community of Kenosha."
Commercial Plastics has 33 presses in its 105,000-square-foot plant in Mundelein, ranging from 65-2,000 tons of clamping force. Its markets include medical, food service, bioplastics and consumer goods.