Shanghai World of Packaging Fair Arrives in China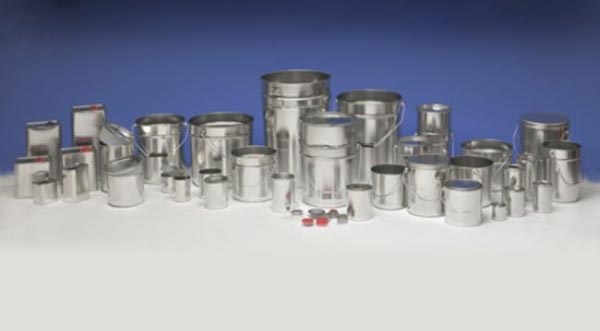 The 19th China International Pharmaceutical Industry Exhibition grandly opens at Shenzhen Convention and Exhibition Center; at the same venue, Shanghai World of Packaging (swop) hosts its press conference. Jointly organised by China Center for Food & Drug International Exchange (CCFDIE), Messe Düsseldorf Shanghai Co., Ltd. and Adsale Exhibition Services Ltd, swop is a four-in-one exhibition, providing buyers a one-stop platform for packaging and processing solutions.
Swop is promoted by the Forum Packaging Materials, newly established by the associations Food Processing Machinery and Packaging Machinery,  Plastics and Rubber Machinery as well as Printing and Paper Technology within VDMA, and it will host two German Pavilions, bringing in advanced technology and equipment to the exhibitions.
The press conference gladly invited the organizers, Mr. Hans Werner Reinhard, Managing Director of Messe Düsseldorf GmbH, Mr. Bin Xue, Deputy Director of CCFDIE, Ms. Celine To, General Manager of Adsale Exhibition Services Ltd., together with buyer representative, Mr. LeMing Shi, Production Manager from Guangzhou Want-Want Food Ltd to share the latest industry developments as well as swop's unique value proposition.
Prominent Organizers Join Forces to Present a Large-scale High-Quality International Sourcing Platform
swop – the Shanghai World of Packaging, is composed of four featured exhibitions, namely PacPro Asia, China-Pharm, FoodPex and BulkPex, all will be held at the Shanghai New Exhibition Centre (SNIEC) on 17-20 November 2015, featuring over 1,500 exhibitors and more than 60,000 sqm exhibition area.
Together, the four exhibitions will cover the entire value chain of the packaging and processing industry, from packaging material, packaging process, package printing and labelling, smart packaging systems, to processing and packaging of food, cosmetics and pharmaceutical, to bulk, outer and logistics packaging, featuring the latest technology and industry information.
PacPro Asia, International Packaging Material Production and Processing Exhibition, will feature the production and conditioning of packaging products made from a range of materials such as paper, plastic, glass, wood, woven textiles and metal. It will also display package printing, labelling and recycling. PacPro Asia is supported by the world's leading related exhibitions, including drupa, interpack, glasstec and K.
Founded in 1996, CHINA-PHARM, the China International Pharmaceutical and Cosmetic Industry Exhibition, displays advanced solutions and innovative concepts of pharmaceutical machinery and technology. The concurrent forums of CHINA-PHARM focus on China's latest supervision policy of the pharmaceuticals, food and cosmetics industry. In working with the government supervisory committee to develop the cosmetics industry in China, the scope of CHINA-PHARM has been extended to include the topic of cosmetics.
FoodPex, International Food Processing and Packaging Exhibition, will concentrate to bring packaging and processing solutions for the food and beverage industry. It is predicted that in 2015, China will supersede the USA as the largest food market in the world, with an anticipated increase of the market volume to more than EUR 1 billion, springing up numerous business opportunities for modern packaging technology and materials, processing and bottling systems as well as testing, safety and disposal systems.
BulkPex, International Bulk Packaging Technology and Equipment Exhibition, aims to respond to the specific requirements of the Asian market in general and the Chinese market in particular. Ranked as the world's number one exporter and second importer, as well as a large domestic market, there is a high demand for bulk and logistics packaging. BulkPex will present technological solutions for this particular area. Moreover, the exhibition will have live demonstrations on machinery and equipment as well as labeling and goods tracking systems.
Extensive Coverage on Application Sectors
With fierce competition in the retail sector, there is an increase need on quality packaging to attract customers. In addition, rising awareness to the  environment and increasing labor costs have caused brand owners to demand high-quality, automative packaging equipment as well as environmental-friendly packaging materials. In view of this, swop is not merely for packaging and printing companies, but also brand owners, catering to their needs on processing and packaging particularly to food, pharmaceutical and cosmetic industries, truly providing a "one-stop solution platform".
Informative Concurrent Events to Uncover Latest Industry Trend and Technology
Shanghai World of Packaging – swop, will present various themed forums:
"ISPE-CCPIE China Conference (Autumn)" will be jointly organized by CCFDIE, DIC and ISPE, focusing on the latest pharmaceutical technologies and policy developments in China, also analysing the main agenda of China's government supervision in pharmaceuticals industry.
"China International Cosmetics Convention" will invite relevant departments from China, Europe, America, Japan and Korea, and experts from worldwide associations, also representatives from distinctive cosmetic enterprise, to discuss on topics in the cosmetic industry, such as government's supervision and policymaking, materials safety and innovation, manufacturing and packaging, detection/inspection analysis and techniques, herbal-based cosmetics inspections and updated marketing strategies.
"China International Food Convention" will deal with various industry hot topics, providing the best communication platform for industry professionals.
Global Resources Reaching International Buyers
Having organized many world-class related exhibitions, the three renowned exhibition organisers have a resourceful database of worldwide buyers. With its unqiue positioning and quality exhibitors, swop is under its way to become Asia's No. 1 professional packaging exhibtion, estimating to attract more than 60,000 industry buyers to attend in its 2015 edition!