Reiloy Westland to Build Headquarters in Kansas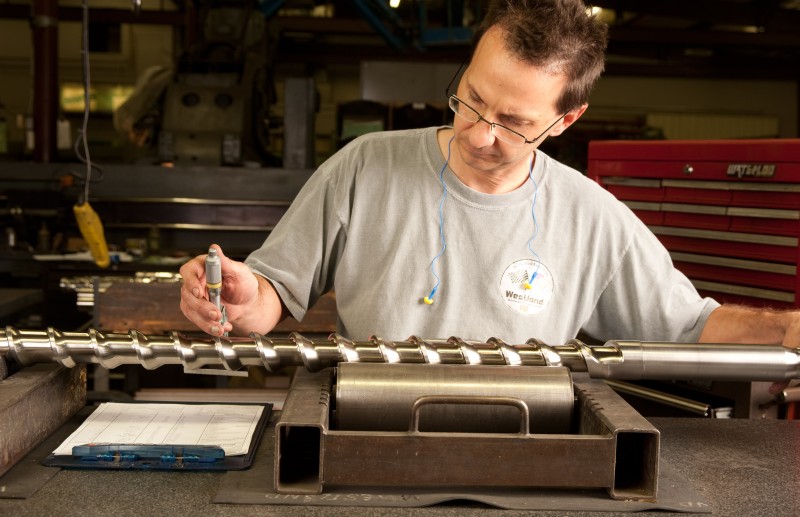 Under the ownership of German machinery manufacturer Reifenhäuser Group, Reiloy Westland, the Corporation famous for  injection molding screws and barrels, is going to build a 4,180 square metre headquarters factory in Maize, Kansas. President Dave Larson hopes to break ground in the next three or four weeks, and be ready to move in by mid-2015 from its current 2,322 square metre plant in Wichita.
Larson sold Westland to Reifenhäuser in late 2012. The family-owned company, based in Troisdorf, Germany, manufactures machinery for blown and cast film, thermoforming and sheet extrusion.
"The real key is the Reifenhäuser Group's commitment to the North American market," Larson said. "So if you look at the history since they purchased us roughly 18 months ago, they've invested several million dollars in equipment. They've moved Reifenhäuser's headquarters to Wichita, and now they're committing not only to the equipment but we've committed to lean manufacturing, 5S and ISO certification."
The German company has moved its North American operations from Danvers, Massachusetts, to Wichita, where it currently operates in a separate building a few miles from Reiloy Westland. Managing Director Ulrich Reifenhäuser told EPN's sister publication Plastics News in an interview last year that the company has identified North America as a major growth market, including for flexible packaging and polyethylene film, because of the shale gas boom.
The new building in Maize will house all of Reifenhäuser's operations under one roof. Larson said the Kansas facility will handle parts and service and become the central point of contact for customers in North America for the machinery. That equipment is manufactured in Europe.
Larson said the new larger building is being fueled by the growing screw and barrel manufacturing business — for both machinery manufacturers and replacement.
"We're seeing both segments as good, and business in general is really strong," he said.
Westland has been known for its injection screws, and the company now is moving into extrusion screws, Larson said. The extrusion screws will be for equipment made by all manufacturers, not exclusively Reifenhäuser, he said.