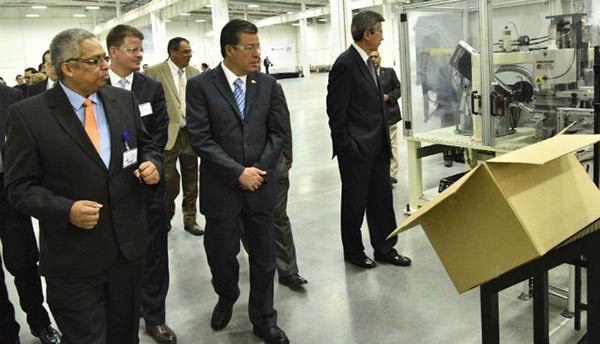 Randolph County commissioners and the Asheboro City Council approved a $1 million economic incentive package for a homegrown company Technimark, which has plans to expand its operation. Technimark would create 224 new full-time jobs and invest $46 million as part of the deal.
Technimark is one of the largest plastic injection molding companies in the U.S. and, among other things, manufactures packaging familiar to just about every consumer. It's also a big economic driver for Randolph County.
"They're our largest manufacturing employer," said Bonnie Renfro, president of the Randolph County Economic Development Corporation. "Today they employ 981 at multiple facility sites in Asheboro."
It operates five plants just north of Asheboro's downtown and would build a sixth facility on land at the Asheboro city limits. Under terms of the deal, Technimark would be required to meet several hiring and investment benchmarks over six years to earn the $1 million from phased-in payments.
"And then even after the incentives are paid after the six years are completed there are an additional six years that they have to remain with all of those jobs in place or there will be a clawback to some of those incentives, which we don't expect to happen," said Harold Holmes, chairman of the Board of Commissioners.
Renfro said Technimark also was asking the state for financial incentives.
"The company is seeking incentives from the State of North Carolina," she said. "They're still in the midst of that process."
Company officials told her that state incentives were an important part of their decision.
"Based on what they've said to us, that's as important as the assistance that the local city and county were able to provide," Renfro said.
Asheboro's mayor hoped the state would look favorably on Technimark's request.
"Anytime we can grow jobs and tax base in North Carolina it's important that we all participate and do all we can," said David Smith. "These are good-paying jobs with benefits. We need to put people back to work."
The county and city will share equally in the $1 million incentive package. Smith said the new facility could begin operations next fall.