IKEA Launches New PP and Glass Fibre Chair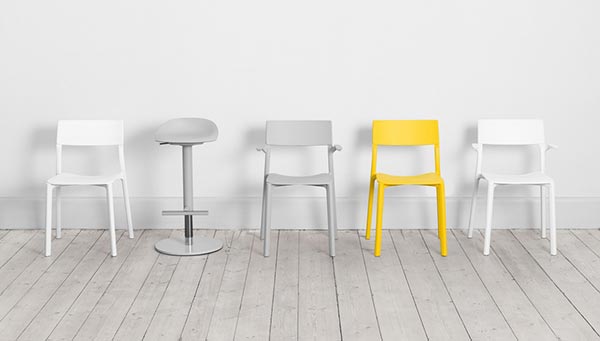 Home products giant Ikea is aiming to "democratise" the furniture market by producing a mass-selling chair for both the home and public places.
The firm has produced the Janinge chair, which will be manufactured in Italy and made using 75% polypropylene and 25% glass fibre.
The chair weighs 4.5kg and will be on sale in all Ikea markets globally. The UK will see the new chair in February 2015. It is available in two models – one with arms, one without.
The chair is a result of three years of work with Swedish design firm Form Us With Love to develop a series of chairs, which were multi-purpose and easy to maintain.
"The great idea behind the Janinge collection is the democratisation of design, to create a durable construction, based on the needs of both domestic and public environments," said Åsa Hederberg, product developer at Ikea.
Form Us With Love founder Jonas Pettersson hopes the chairs will work across a range of uses.
He said: "Janinge chairs are sleek, extremely durable and we have put a lot of care that they'll look good from every angle – even from below. If I summarise Janinge it's chairs made ​​to last long. They are durable even for the eye."