China's Medshine Produces Sterilisation Case; Selects Plastics Over Metal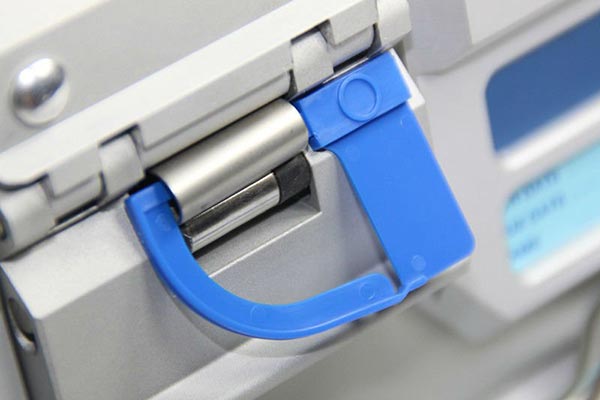 Medshine Medical Devices, a leading Chinese medical device manufacturer based in Qingdao, has introduced one of the first locally-produced surgical sterilisation cases made of thermoplastics from Solvay Specialty Polymers. The sterilisation case – made of Radel polyphenylsulfone (PPSU) and AvaSpire polyaryletherketone (PAEK) resins – can withstand repeated steam sterilisation cycles and autoclave temperatures up to 134°C without significant loss of properties.
Medshine's five-year product development effort resulted in the selection of Radel PPSU over metal and other thermoplastics because of its excellent steam sterilisability, toughness and strength, and multiple colour options. For the injection moulded rigid container, Radel provided other key performance benefits including transparency and chemical resistance, according to Zhou Pishun, Medshine's Chief Executive Officer. Pishun noted that medical products, such as high-end cases and trays, are imported from the US and Europe, and this new high-end product is one of the first to be produced by a local supplier using Solvay materials.
"For our application, the material has a long history in the market and gives us a high degree of confidence," explained Pishun. "Radel PPSU has played a major role by delivering resiliency and exceptional sterilization to meet our demanding requirements."
Solvay says its Radel PPSU is a highly tough, transparent plastic that offers excellent chemical resistance and can withstand repeated disinfection and autoclaving – over 1,000 cycles – while maintaining its toughness and impact resistance.
The case's latch component is injection moulded of AvaSpire PAEK. AV-600 Series products are said to deliver excellent chemical resistance, good impact strength, and can withstand more than 1,000 cycles of steam sterilisation.
There are four types of sterilisation cases available in a wide range of sizes, ranging up to 600-mm by 300-mm by 260-mm. Medshine commercialised the sterilisation case via a distributor agreement in July and plans global availability in the near future. The device maker is also considering the use of Solvay's Udel polysulfone (PSU) resin for a laparoscopic case and tray.