Axion Consulting Urges Boost in Flexible Packaging Recycling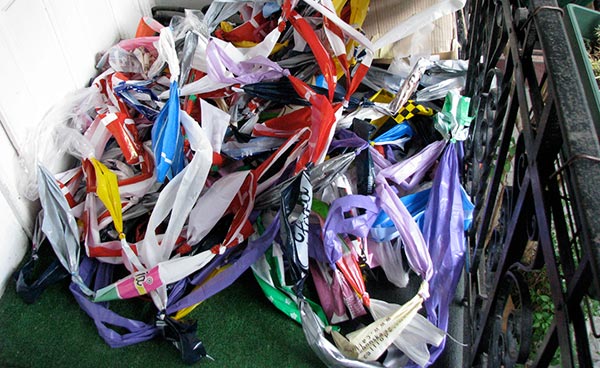 Axion Consulting, a Manchester, United Kingdom-based firm that develops and operates resource recovery and processing systems for recyclables, is heading up a two-year project called Reflex that seeks to improve the recycling of flexible packaging in the country.
The project, funded by the U.K. agency Innovate UK (formerly known as the Technology Strategy Board), seeks to create a recycling loop for flexible packaging by involving the complete supply chain, from polymer production and packaging manufacturers to waste management and recycling firms.
Other companies taking part in the Reflex project include Amcor Ltd, Dow Chemical Company Ltd, Interflex Group, Nestlé UK Ltd, SITA Holdings UK Ltd, Tomra Sorting Ltd and Unilever UK Central Resources Ltd.
Axion estimates that flexible packaging makes up 32 percent of the consumer plastic packaging in the U.K. However, virtually all of the flexible packaging produced each year, about 556,000 metric tons, is landfilled.
"This project aims to remove the barriers preventing flexible packaging from being recycled, thus enabling recyclers such as Axion and SITA to change the supply chain, create a circular economy in flexible packaging and divert it from landfill," says Roger Morton, Axion's director.
"To achieve this, innovative recyclable flexible package designs and materials are required, where all the materials used can be reprocessed together. Recycling these materials is still very technically and commercially challenging," Morton continues.
The project will include studying innovative inks, new barrier polymers, new packaging designs and new automated sorting techniques. With the backing of Nestlé and Unilever, industry-wide guidelines for recyclable packaging will be agreed to and disseminated.
Recycling flexible film presents a number of challenges: low yields due to multi-layer barrier materials, difficulties in sorting it from bulk waste and high ink loadings that affect the final recycled product color. Confusion among consumers over what exactly can be recycled also is a barrier to recovering and recycling more flexible packaging.
The Reflect group has begun research on how flexible packaging can be collected, sorted and reprocessed into recycled plastic pellets that can be used to make a wide range of products.
The group says it expects the flexible packaging market to follow a similar model to that for plastic bottle recycling and take 10 years to mature to a point at which more than 50 percent of flexible packaging can be diverted from the waste stream.