EnviroTech Adds New Equipment and Expands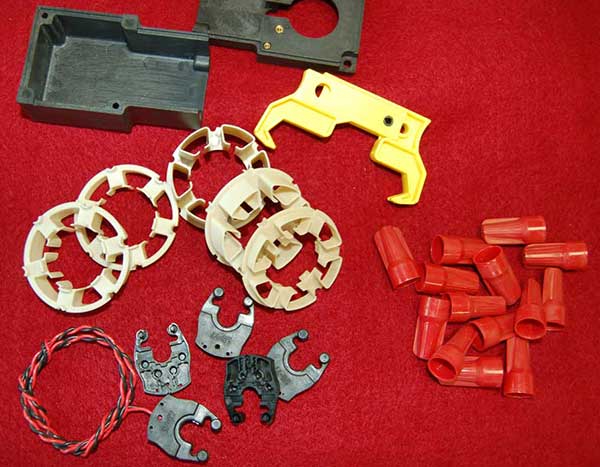 US-based EnviroTech Moulded Products is adding new equipment and expanding its factory as it gains business in some of its traditional markets like components for oil and gas machinery and large filter plates.
The company has invested heavily during 2014 and last year in order to expand its Salt Lake City factory from about 7,000 sq. metres (75,000 sq feet) to 8,800 sq. metres (95,000 sq. feet). It is adding manufacturing capacity, including an Engel duo machine and associated robot for large part molding.
"We're in a growth mode and picking up work all the time," said general manager Dave Farrell, in a telephone interview this week with Plastics News.
EnviroTech is a unit of Marktoberdorf, Germany-based Klinkau Corporate Group, which injection moulds polyolefin filters for industrial equipment used in a variety of industries, including chemicals, pharmaceuticals, food and municipal water treatment.
The company specialises in large part manufacturing, with 100 employees and 13 moulding machines ranging from 800 tons to 2,500 tonnes clamping force. It recently added a 1,000 ton Engel duo machine and viper 40 robot, Engel said in recent statement.
EnviroTech's moulding machines are split between off-the-shelf equipment the firm buys from suppliers such as Engel, and moulding machines it designs and develops itself, which it refers to as bulk injection moulding machines, Farrell said.
The company said it moulds some challenging parts, requiring shot sizes of up to 500lbs (227kg).
It also has a unit doing custom moulding of large parts, including fighter jet canopies, battery containers and pump components. Some of its parts are used in deep sea applications, Farrell said.
The firm had been leasing its factory space in Salt Lake City but then bought the building recently and began making investments, signalling a significant increase in capital spending by parent company Klinkau in the EnviroTech operation, Farrell said.