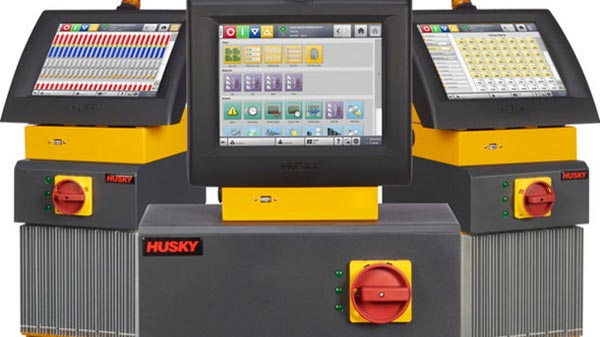 Husky Injection Molding Systems continues to expand its hot runners and controllers business to meet the growing needs of its customers.
Having established its hot runners and controllers business as a strategic priority early in 2013, Husky is now focused on developing innovative products and services that solve key injection moulding challenges for customers in areas such as gate quality, balance, ease of use and maintainability.
Husky has made specific investments in the business in 2014 to further reduce lead times, increase global capacity, and enhance its global customer support capabilities. These investments include expanding Husky's facility in Pudong, China with new manufacturing equipment and new team members, and commencing hot runner manufacturing at its Chennai, India facility.
These two initiatives will allow Husky to achieve industry-leading lead times in Asia, and benefit customers around the world by streamlining the workload at its manufacturing facilities in Milton, Vermont and Dudelange, Luxembourg.
Husky's planned investments in the business for the next 12 months will include increasing capacity to manufacture hot half plates, and introducing new, more efficient manufacturing technology for manifolds at its Luxembourg facility. Husky is also expanding its custom components manufacturing capacity with state-of-the-art equipment and skilled machinists to better support customers with fast delivery needs or special technical requirements.
Husky will also put in place, a new generation of engineering automation that will greatly improve collaborative engineering with customers. In addition to significant capital investments, Husky has added more people to its sales support and customer service teams to give customers better support on mold and part design consulting, resin trials, start-up assistance and field troubleshooting.
To support customers with hot runners and controllers for a wider variety of applications, Husky has launched a number of products recently including PRONTO and ULTRA SIDEGATE expansion, and innovative new products such as the ALTANIUM MATRIX2 and ALTANIUM DELTA3 controllers, and the UNIFY pre-assembled manifold system.
According to Gerardo Chiaia, Husky's President of Hot Runners, Husky's goal is to be the industry's first choice for melt delivery systems; the new UNIFY manifold system and ALTANIUM hot runner controllers prove Husky remains the leader in the industry by continuously driving innovation.