Husky Exhibits Comprehensive Beverage Packaging Solutions At China Brew And Beverage Exhibition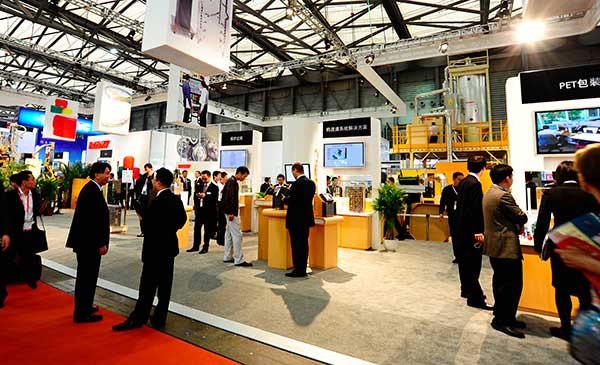 In October, Husky Injection Molding Systems exhibited at the 11th International Brew and Beverage Processing Technology and Equipment Exhibition for China (China Brew and Beverage – CBB). CBB is positioned as the most important and influential showcase for liquid food machinery in the Asian brew and beverage industry. CBB is oriented towards the growing market in the Asia-Pacific region and showcases the most updated packaging equipment and technological know-how to provide participants a unique business platform. Husky demonstrated its industry-leading line of beverage packaging solutions for PET preform and closure manufacturing to over 50,000 visitors from various countries in the Asia-Pacific region.
"Despite this being Husky's first time at China Brew and Beverage, from the moment the show opened, it felt like the right place to be. Everyone was speaking about the same topics, and the beverage packaging information shared at the show was insightful and important," said Karl-Heinz Hoefert, Husky's Vice President of Beverage Packaging Sales, Asia Pacific. "China Brew and Beverage proved to be a great opportunity for us to engage with customers, understand more about the challenges they face in their injection molding business, and communicate our strategy and our vision to be their preferred supplier and a long-term partner."
Husky holds the leading market share of high-volume PET manufacturing equipment. Serving the industry for more than 35 years, its preform injection molding workcells deliver the industry's lowest total production costs for the widest range of applications and capacity needs. With a complete range of fully integrated solutions for the manufacture of PET preforms and beverage closures designed to efficiently work together, including machines, complete molds, software, auxiliaries and services, Husky can provide its customers with complete, integrated solutions – overseeing configuration, supply, start-up and services, all supported by its global network.