Powder Injection Molding Market Continues to Take Shape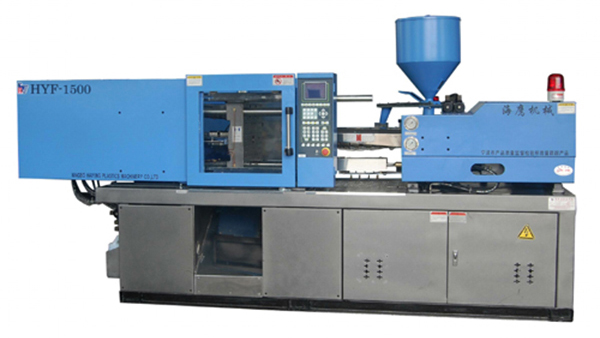 The powder injection molding (PIM) industry continues to grow with technological innovations, evolving end-user needs, and global changes in production geographies. Research conducted in 2012 by BCC Research estimated that the global metal and ceramic injection molding industries were worth $1.51 billion that year and will show a compound annual growth rate of 11.4 percent over the next six years to reach $2.88 billion in 2018.
A separate study by Transparency Research that is still being finalized has found that Asia-Pacific is currently boosting demand for metal and ceramic injection molding globally. PIM growth is found particularly in the automotive industry, where manufacturers represent the largest end-user group for the processes, bolstered by new environmental regulations that are mandating companies to cut emissions and streamline production methodologies. The reason for this is that PIM methods allow manufacturers to produce parts to near net shape, which eliminates secondary processes and machining. This reduces costs particularly at higher part volumes.
Metal and ceramic injection molding are processes in which finely powdered material is mixed with a binder to produce feedstock, which is then injected into a mold or die cavity to produce precisely shape components. Parts are then ejected, cooled, and finished through a sintering process. In metal injection molding, finely powdered metal is applied according to powder metallurgy, creating parts using different alloy blends and mixtures depending on performance requirements. In ceramic injection molding, ceramic is blended with the binder to produce parts with small, complicated geometries that are both strong and resistant to heat and corrosion and also require no extra machining or assembly.
The result is a lower piece-cost, high-volume process that allows manufacturers to produce precise shapes their buyers need — often with cost savings between 25 to 50 percent. Thanks to ongoing technological innovations, PIM is now able to make parts in shapes and sizes not possible in years past, which has been a factor in opening up the marketplace. Today, some of the most commonly produced parts made via PIM include silicon carbide turbochargers and radial rotors for heat engines, alumina thread guides, rare earth magnet pole pieces for hard disk drives, and stainless steel gear wheels for electric toothbrushes.
According to the Transparency Research report, however, the growth is more than just about an increase in the number of uses for powder injection molding. While demand is driving growth in Asia, the need to be green is behind some of the lift in North America and Europe, as organizations in those regions strive to shrink their carbon footprints while enhancing performance and process efficiency. PIM, particularly when used for high-volume production, uses significantly less energy than more traditional manufacturing methods, i.e., machining. The process is also often cleaner and quieter than traditional methods.
Jim Beyer, sales engineer of Center City, Minn.-based Smith Metal Products, says the full-service MIM/CIM company is seeing this new growth as well as new markets and customers for both metal and ceramic parts. He chalks it up to greater awareness of the benefits of the process. The company in 2012 opened a 60,000-plus-square-foot facility with a full repertoire of MIM/CIM part making machinery.
"OEMs are starting to realize that it is a more cost-effective option for some of their components as compared to other manufacturing methods," Beyer told ThomasNet News. "Feedstock suppliers have fine-tuned their compounding procedures and recipes to provide highly engineered, easier to process, and repeatable feedstock, which provides higher-density (98 to 99 percent) and more tightly controlled and toleranced components."
Beyer notes that the United States is somewhat behind the rest of the world in PIM utilization, but this is likely to change in the next decade or so, particularly now that many PIM companies can handle custom feedstock materials. While some end-users are happy to use commercially available materials from feedstock suppliers, companies like Smith Metal Products are able to compound customized recipes with special properties that some customers require for their applications.
PIM will likely be a boon to U.S. manufacturers, which may find that it increases their ability to remain competitive with the rest of the world, thanks to the reduced labor nature of the process. Beyer notes that typically, the only projects that are going offshore are products sold overseas or that need extensive manual assembly labor.
"The U.S. manufacturers are also implementing automation to reduce assembly labor to keep more manufacturing here in the States," Beyer said. "The benefits of doing business overseas is diminishing as we continue to innovate our processes and change our way of thinking. That, coupled with the delays for transit and shipping red tape, additional transit costs, and poor quality, makes keeping our manufacturing within our borders more advantageous."
While it may not be suitable for all parts — PIM often has higher initial investment costs than do more traditional manufacturing methods — this will likely change as the industry achieves economies of scale. For some manufacturers, Beyer notes, it may not yet be cost-effective compared to making or buying machined parts, but as the need for more specialized materials increases, the feedstock compounding costs will be driven down. Beyer says that Smith Metal Products often tells manufacturers that if a project does not look viable for PIM today because of cost efficiency, they should keep checking every year or two, since this may change as more manufacturers adopt PIM for its benefits.