Canon Showcases Mold Making and Integrated Technical Solutions and Services at NPE2015 Show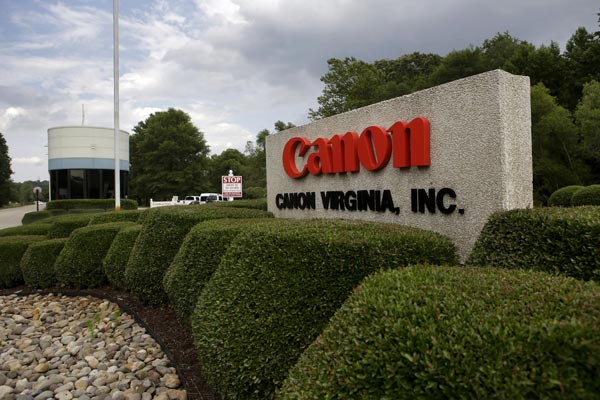 Canon Virginia Inc., a wholly owned subsidiary of Canon U.S.A., Inc., will demonstrate its commitment to the plastics industry by sharing a wide array of its precision mold-making products and services at this year's NPE2015 International Plastics Showcase in Orlando, Fla., March 23-27th at booth #3717.
New this year, the Canon booth will feature two interactive stations for attendees to experience first-hand several of Canon's innovative technologies. One station will include the Canon MREAL Solution for mixed reality, a product that combines the virtual world of computer-generated imagery with the real-world environment. At this station, customers will be able to virtually see the capabilities of some of Canon's mold-making solutions and how they can apply to targeted industries. Attendees will also have the opportunity to see the efficiencies and capabilities of a Canon injection mold tool running in a Sumitomo molding machine, which will produce yo-yos for guests throughout the show.
"Canon is committed to bringing technological advancements in the tool manufacturing and plastics industry and are excited to demonstrate our product capabilities and services at NPE2015," said Toru Nishizawa, president and CEO, Canon Virginia, Inc. "This year we are focusing on our new Integrated Technical Solutions and Services offerings, which are designed to help meet the individual needs of our customers throughout the lifetime of their products."
Visitors of the booth will have the opportunity to learn how Canon's Integrated Technical Solutions and Services offers vertically integrated solutions that can provide support for the entire product lifecycle, including the product development, testing and certification, assembly and recycling processes. Attendees will experience how Canon can provide a complete state-of-the-art solution for their mold and plastic-making needs across several industries, including medical, automotive, industrial and packaging for consumer products, such as home appliances and outdoor power tools.
In addition, Canon will exhibit a variety of plastic products and devices that exemplify their innovative technology in manufacturing precise, reliable and high-quality injection molds, including complex mechanisms, thin wall molds, and conformal cooling technology, all designed with respect to the environment. Canon Virginia was the first original equipment manufacturer to achieve Responsible Recycling Practices for Electronics Recyclers certification (R2), a U.S. Environmental Protection Agency-recognized accreditation standard that helps to ensure electronics recyclers remain accountable for their processes, while also helping to protect supply chain employees and others who are exposed to e-waste.